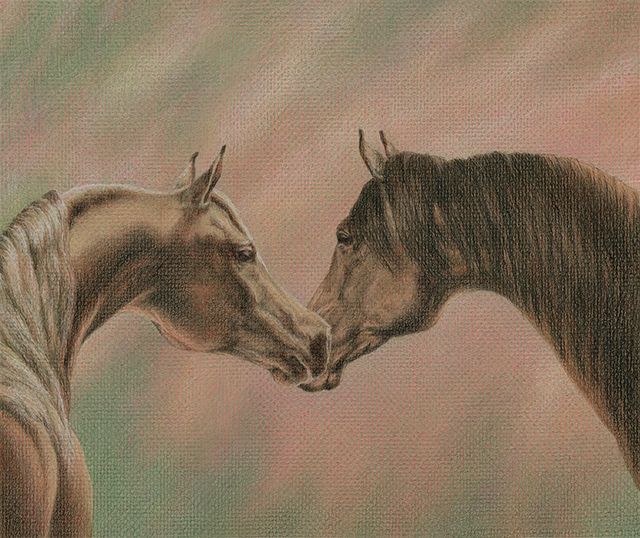 Description

Bonding - colored pencil on colored paper, 12" x 10"
Horses can have a strong bond between themselves, and much like with human friendship it starts with getting to know each other. But where humans use words, horses rely on a gentle touch. If the two are a good match, they will graze together, roam together, and show special affection for each other in many ways.
I wanted to capture the beginning of a bond when nothing is certain and every tiny detail can either secure the future friendship or ruin it. These two are Arabians, one of my favorite breeds.