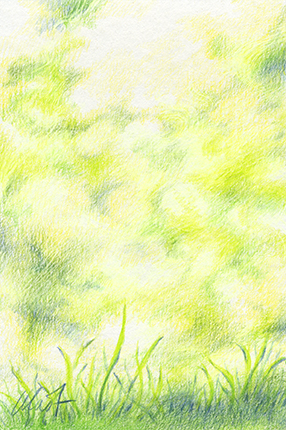 Description

Dancing Light - colored pencil on drawing paper, 4" x 6"
I like bokeh effect. Not the "out of focus" soft blur variety of it, but rather spots or circles of varying colors and opacity produced by the natural sunlight. Those always look more natural and more attractive to me. It's nothing short of magic when the camera transforms a realistic picture into an abstract for me, maybe because my bokeh photos never happen on purpose. I get so focused on the main subject that the background becomes of little interest, and then a reference shot turns out to be twice as useful.
The one that inspired this little piece was of autumn foliage bathing in the September sun. The close-up leaves would not stay still long enough for a good photo, but the foliage in the distance created a beautiful pattern of lights that became a basis for this drawing.