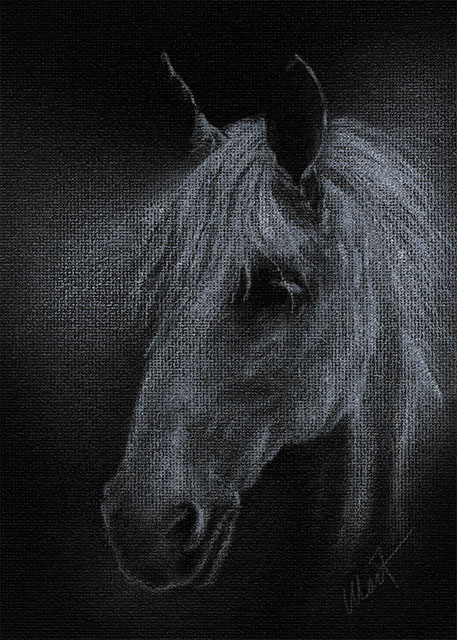 Description

Ghostly White - white Prismacolor colored pencil on canvas board, 5" x 7"
This white horse was done on a black canvas board. Even though the canvas accepts many layers of color the result is not purely white (hence the "ghostly" reference). Alas, colored pencils are not completely opaque.
Read more about this piece in my blog
Original is sold.