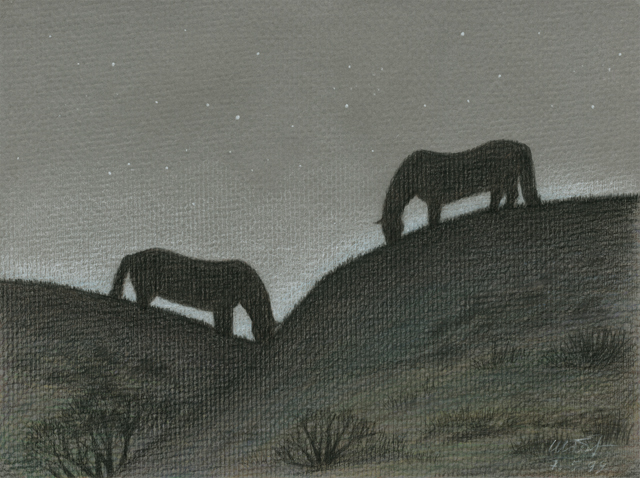 Description

June - colored pencil on colored paper, 11" x 8.5"
When we drive around the valley in warm summer nights it a scene I like the most – horse grazing on the rolling hills. They do not pay attention to cars passing by and rarely stop to look at you getting out of the car. This is a scene that can only be drawn from memory; there is no means to sketch it or take a helpful shot even with a good camera.
I rarely draw with no reference at all. It can be freeing and challenging at the same time, and until I start making progress it's all about "challenging." Past that point it's like playing with shapes and colors.